Image
- Village near Lake Baikal
This question came up from one of the readers on Facebook Page "Anastasia-Vladimir Megre".
Question: I am wondering the land is for 5 year free but after that you have to pay rent?
The question arises out of Russian legislation and what we see published in Russian news sources:
Example 1. See under "Notes" on this weblink.
(Following is a
Google Translate
translation, so it might not be 100% accurate in its interpretation.)
4. With proper use of the land, after five years it can be provided in the property or rent. forest lands are only available for rent, the property is possible after 10 years of lease forest land.
Example 2. See questions on this weblink.
(Following is a
Google Translate
translation, so it might not be 100% accurate in its interpretation.)
Whether land is transferred for an everlasting possession?
If the land is idle and not used for other purposes, after five years of land may be granted to the property. With the exception of forest land - at first only be available for rent. To get into the ownership of the forest, you will need to rent a plot for at least 10 years.
Note: Perhaps it's only forest land you have to pay rent for.
Example 3. See Valery Timoshenko in the first paragraph on this weblink.
(Following is a
Google Translate
translation, so it might not be 100% accurate in its interpretation.)
Later, after a 5-year period, according to the decision of the authorized body, portion may be transferred to the citizen as a property (for a fee or free) or rented.
Example 4. Further down, on the same weblink above, it says:
Russian President signed the Law of the Far hectare.

Settle the issue of land to Russians in the Far Eastern Federal District.
A citizen is entitled to receive once the gratuitous [free] use of an area of ​​up to 1 hectare for 5 years in a simplified procedure for the conduct of any activity not prohibited by law. This site belongs to one or the value is not a category of land (except for some of the restrictions provided for forest). After this period and subject to certain conditions land can be issued to the property (whether paid or not) or for rent.
Example 5. See the third paragraph on this weblink.
Square [brackets] are this blogger's additions.
(Following is a
Google Translate
translation, so it might not be 100% accurate in its interpretation.)
The site [land] will be available for free use for five years, then it will be possible to arrange to rent [I think it's always free] or to get the property. Moreover, if the land is not used, it may withdraw [and be given to somebody else].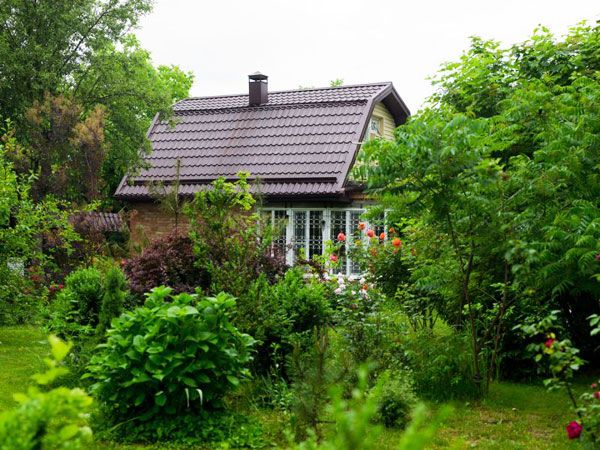 Image - When readers of Vladimir Megré's Ringing Cedars of Russia books open the first volume, they come upon the concept of a dacha...
Do you have to pay rent on your "free land"?
I cannot speak for anyone at all, but it appears that the first 5 years are entirely free, then there might be some rental arrangement made (possibly) after that. It looks like this is not decided yet. Here is the continuation of the conversation after this question was raised:
"I am wondering the land is for 5 year free but after that you have to pay rent?"
BronnyNZ (Facebook Page Administrator) said
-
It looks like they're undecided. This is a pilot - first trial. So I guess the regional administration will decide if people's produce and handcrafts are bringing enough tourist dollars into the region. If trade is happening, I suspect the land will stay rent free. I made some comments about this yesterday on the blog... (below)
>> Blog author (BronnyNZ) said -
"The way I see it is this: If people work well on the land and in harmony with it, and produce good surpluses of not only food - organic fruit and vegetables, cheese, nuts, berries, herbs, eggs... and also of folk art, cedar oil, cedar pendants and pine nuts, hand crafts such as pottery, glassware, sculpting, painting, photography, frame-making, candle-making, wrought iron work, electronics, wood-turning, carving, weaving, knitting, dress-making and so on, according to one's gifts and knowledge... then these products can be sold at local farmers' markets where tourists will flock - just as Anastasia said would happen. Tourist will want to see the developments and products of the "Far hectare" properties in Russia. The US Pacific seaboard is very close to the Russian Far East region. Many people from the US and Asia would want to come and take their holidays in the region, once there are enough nice markets, restaurants, dance troupes and adventure tourism ventures up and running. Bulk amounts of good quality surplus produced of non-perishable kind could be shipped abroad from the new port at Vladivostok. This was always part of the government's plan and why they wanted to open up land in the Far East first - because of the accessibility from Vladivostock to dozens of ports throughout the Pacific basin. The items created by the people on "family estates" would be well-received in overseas markets that are currently overwhelmed with mass-produced, cheap plastic items that have little aesthetic appeal.
Therefore, if the people of the "Far hectare" land request (gift) programme work intelligently and creatively, and continually improve the economic outcomes for the Far East region through using the methods that Anastasia shows us, I feel it is more likely that there will be no rent asked for, in return for the habitation of that land. The tourist dollar being returned to the Far East region by way of taxes, would be payment enough for the use of the land. This is my opinion anyway. If a family can show they are contributing well to the local economy directly and through exporting non-perishable goods they have created, this would make a very good case for continued use of their land free of charge - Would it not?

One of the considerations of the free "Far hectare" legislation is that the region is genuinely suffering and struggling - economically, in infrastructure that needs to be put in or up-graded, and because of the large numbers of people who have already left the area. The whole of the Far East needs to be built up again, by all accounts. The Ringing Cedars readers who migrate to the Far East can help alleviate these difficulties, by working with the authorities and doing their best, and together co-creating a thriving, wonderful region that all of Russia and all of the world can be proud of.
We are with you - to whomever is called. We are all in this together. We are only an e-mail, a Skype, or a Facebook post away. We are now a global family. Your pain is my pain. Your struggle is my struggle. Your joy is my joy. Your triumph and success is also my triumph and success. We are all in this together. We work together for the most beneficial outcomes for the whole world - a "garden paradise" where all are able to live free from fear, and as brothers and sisters of each other. That's my thoughts anyway, on paying rent. Work intelligently. Work wisely. And there will be no rent."
Response by Miso:
But if that happens and so much economy and money come in then possibility of starting the circle of greed for money and economic development, like in modern society, will again come. It will attract those who are already doing that now and destroying our planet and it will possibly infect also those who try honestly to avoid that. That is human nature. What I could understand from books I have red till now, Anastasia wants people to go back to simple living close to nature and not developing any kind of money making machine in the name of economic development. This is what I see about her idea. She wants us to go back to basics and forget about modern style of living. If tourists start to come, if restaurants and hotels start to open, road will start to build and so many other things will be attracted to that and all circle will start again. That's not what we want, we don't want cars, hotels, restaurants and crowd. We want simple living without modern greed and economic development. At least that is what I like and what I read so far in the books Thank you
BronnyNZ (Facebook Page Administrator) said
-
The answer is "No". There will be no "starting the circle of greed for money and economic development". The Far East region is very under-developed and extremely under-populated. It needs an injection of money into the economy so the administration can even start to build "essential services" such as hospitals and public amenities, and employ people like forest rangers and conservation officers. Currently, the situation is precarious and poaching of fisheries is happening - killing sturgeon for caviar in the Amur River for example - so bringing money into the Far East so the administration can set these services up, is of benefit to all people and animal populations. Please remember... The members of the Duma - the Russian Parliament - have read the Ringing Cedars books. This is very apparent from the fact that laws are being written in
direct alignment with what Anastasia says
in the books. I'm positive that the ultimate goal will be for "no money" transactions throughout the country. While there is still a global monetary system, this still necessitates the need to keep money in use, for now. If you look at two of my latest articles on the history of the dacha, you will see how people in Russia have a long tradition of trading without money. These things are already in place within the Russian culture and psyche. See these two articles:
The Russian "dacha" or "summer house garden plot" - A history
The Russian dacha... A little more history.
Image
Please remember how Anastasia said there would be tourists coming to look at the "Family Estates". This necessitates "buses, restaurants and hotels." There will be crowds... but only in the vicinity of the local shops selling the village's produce and wares -
a large fruit and vegetable shop (organic)
a flower and "small" gifts (memorabilia) shop
some shops selling larger items such as musical instruments, clothing, hats, shoes, woven baskets. blankets, pottery, window coverings and embroidered items - all in a Russian style or typical to that area or settlement.
a "hardware" shop where there would be garden tools made by people in the community, organic seeds, plants and saplings, garden ornaments, handmade lattice fencing, wrought iron work, leather craft - saddles, bridles, and such... winter boots and heavy oil-skin coats...
There would also need to be "eating houses" -
at least one type of shop would sell sweet treats, breads and cheeses of a traditional Russian type - plus ice cream to "take out", yoghurt, pastry goods, sweeties, non-alcoholic ginger beer and raspberry cordial - sealed in glass bottles that can be washed and used again...
the other type would be "sit down" restaurants serving Russian borscht and other traditional Russian fare and interesting exciting organic-produce salads - sweet fruit salads and savory green leafy ones.
Image - Golden Khokhloma - brightest phenomenon of Russian folk arts
Who would look after these various shops?
By estimation, in a fully-occupied village of 100 families, there would need to be around 5-6 shops and eating houses in the village, open from 10am - 4pm every day for when the buses come through. So in a village with around 300 adults in it (including older teenage children) there would have to be a roster of around 25-30 people every day "employed" (not for money) who take rubles from the tourists. This money would then go directly into future Village developments for the good of everybody. People could choose how they want to be rostered. eg: "every Monday", or "four days this week and the next three weeks off."
The 'crowds' will not be allowed to wander around the villages at their own leisure. Buses would drive past very slowly so that tourists could catch a glimpse of the "Ringing Cedars" people working in their gardens, tending beehives, walking along the tree-lined allees, riding horses up and down the wide grassy road-side strips. They would see people milking goats that are tethered at the roadside, or taking children for a "nature study lesson" out on the open ground. Tourists would only be able to catch glimpses of the "Family Estates" in between the berry bushes and fruiting trees that make up the "living fences". Bus drivers would have to be observant to take specified routes in the village. Some residents wouldn't want to see or hear these buses at all. In the 3-4 months over winter, there would be no buses. So all shop work would cease as well.
2011. RUSSIA. Valday Region. In the dacha village of Nertsi, Evgeny and his son German, pump water into an old bathtub so that they can water their garden.
Allowing tourists to travel through
encourages all of the world to come and look at the "family estates". This is to help them understand Anastasia's "dream" and to inspire them to co-create exactly the same circumstances in their own country - in their own state or province - in their own neighbourhood. It starts with individual people first, whoever is inclined to start using their land in the way that Anastasia talks about.
There are no "saviours". One must "save" one's self, and become the answer personally to the manifold problems in our world. Start small... in your own back yard. And talk to your neighbour and encourage them to do the same. You then have two of you sharing your garden produce. Put pressure on your local government, or on your nation's government to start passing laws that make it possible for people to get their land back - in exactly the same way that Anastasia says in
"The Ringing Cedars of Russia"
books. And then all of humanity will together, create a "pristine garden paradise" on Earth, that sustains us all (everybody on earth), generation after generation.
The things Anastasia tells us to do, is a very good plan for all of humanity.
Image - Author's dacha dwelling built by shipping container conversion.